Combines the best available window technology, proven North American engineering, the patented Britannia roof system as well as our experienced management team.
Whether you are in Canada or the U.S. no project is out of our domain. We custom design your order and manufacture at our Canadian manufacturing plant in Saskatoon SK. We regularly supply and ship product all over North America.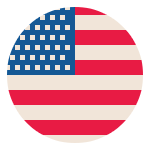 Britannia Conservatory Systems Company History
We have been successfully marketing our products in the United States and Canada since 1990.
Britannia Conservatory Systems spent many years researching and developing the English Conservatory to suit North America. Britannia now supplies a truly engineered and tested Conservatory system to North America without losing any of the historical or architectural ambiance.
Britannia Conservatory Systems has the ability to market and supply its products throughout North America with the backing of many years of experience within the industry.
A Britannia Conservatory combines the best available window wall technology and engineered roof system. Our experienced management team will ensure that no matter what size your project, the transition from conceptual design to completed project is as smooth as possible.